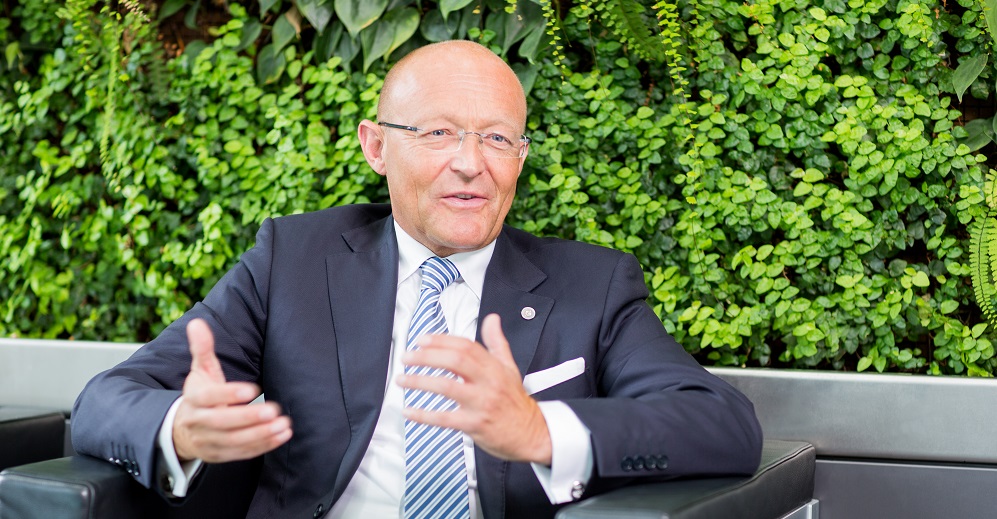 Dear Stakeholders,
For decades, Bionorica's business performance has been solid and sustainable, without chasing after short-term trends. As a traditional, family-owned and operated company, we are aware not only of our roots, but also of the significant social responsibility we have for our employees worldwide. Corporate activities influence society; even in challenging times, we remain a reliable employer. We have kept our number of employees constant throughout the pandemic.
Everyone counts in the Bionorica family, and we want to continue writing the company's success story together. Sustainable thinking and action are elementary parts of doing so.
It is self-evident that an intact environment is extremely important to us as a manufacturer of herbal medicinal products whose raw materials come from nature. However, this intact environment is increasingly threatened by the consequences of global climate change. Therefore, we at Bionorica are doing everything we can to counteract its effects. Even small actions can add up to something significant. This is why we have digitised our third sustainability report for the 2021 reporting year and published it as a separate website, instead of a printed edition as in the past.
Our work, for instance, to reduce Bionorica's carbon footprint is certainly a significant lever in terms of sustainability. We are proud that we have ensured Bionorica was climate-neutral in terms of direct emissions in 2020, 2021, and will be so in 2022. However, for us sustainability includes not only activities related to environmental protection but also, as mentioned at the outset, economic and social activities as well. When defining our guiding corporate values in the 2021 reporting year, we included "sustainability" as one of eight key values, including economic, ecological, and social dimensions. Our guiding values serve as the framework for our activities worldwide in all corporate areas.

We were proud to be honoured during the 2021 reporting year for our circular economy project "Generating organic humus from plant debris produced when manufacturing natural medicinal products" at the state-wide Responsible Care competition hosted by the Verband der Chemischen Industrie e.V. (VCI - Chemical Industry Association) of Bavaria. Likewise, we also received the "Axia Best Managed Companies Award" in 2021, another sign that we are on the right path. 
However, 2021 was also overshadowed by the coronavirus pandemic, which advanced public awareness surrounding health-related issues and at times pushed sustainability matters to the background – but not at Bionorica. In September of 2021, our new Bionorica "Sustainability" Talents group was launched, composed of employees from many different areas and departments. The international team was tasked by the Executive Board with implementing the issue of sustainability in a forward-thinking manner across the company, based on the three pillars of economic, ecological, and social considerations.
In closing, I hope you enjoy reading the third edition of our Bionorica sustainability report.
Neumarkt, September 2022
Professor Dr. Michael A. Popp