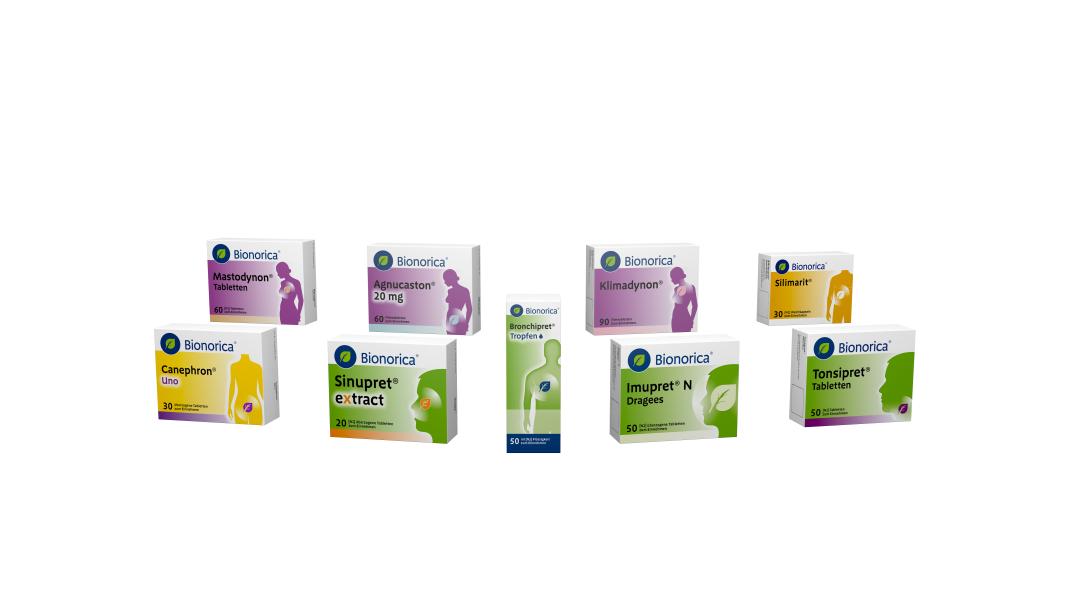 Bionorica is a leading global manufacturer of herbal medicinal products. Bionorica sets standards with its unique cultivation, extraction and production processes. Bionorica's key indication areas are the respiratory tract, the urinary tract, women's health and the immune system.

At the end of the 2021 reporting year, the Bionorica product portfolio included the following preparations in the German domestic market:
Changes in the 2021 reporting period: as of 15 September 2021, the distribution of Rinupret care nasal spray was reported to be discontinued in Germany. The core competence areas of our herbal product portfolio include medicinal products for the respiratory tract, gynaecology and urology. For economic and strategic, product range-related reasons, Bionorica had therefore made the decision to discontinue production of the care spray with sea salt solution.
For strategic reasons related to our product portfolio, not every one of our preparations is offered in every market in which Bionorica operates. Our customers can inform themselves about the product portfolio available in a certain country through the national Bionorica websites or the websites of our distribution partners.